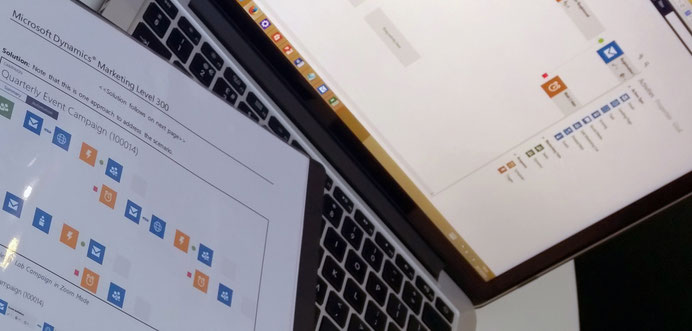 Customers using the Microsoft Dynamics Marketing (MDM) cloud software solution have received notification from Microsoft about the service's preponed termination to take effect in May 2018. For many of the current MDM customers, however, the retirement of their marketing automation workhorse now will become real significantly earlier than originally expected.
If you are amongst those affected by the early service discontinuation, you will feel the desire to understand the reason for this surprising news and may be frustrated about the impact it will have on your future ability to create and deliver digital marketing campaigns. But more importantly, MDM owners now must focus on devising a strategy for the next phase of their organisation's marketing technology roadmap, meaning the substitution of Microsoft Dynamics Marketing.    
But here is where the dilemma starts: if you are a marketer working with MDM, you may think that planning and implementing a new marketing software solution is arguably impossible to do on top of your regular workload. Equally, if you represent IT leadership, you will find it hard to allocate resource at such short notice to work with the business, conducting a proper software procurement and deployment project within such a narrow time window.
To provide guidance and address some of the most pressing open questions, I am starting a series of blog articles to offer practical advice for Marketing and IT stakeholders in MDM customer organisations, aiming to introduce concepts and tools designed to overcome the challenges of the marketing solution migration project they are now facing.
The blog posts will be written from my perspective as a Marketing and Customer Engagement software consultant at Vepro and based on my years of international solution sales, planning and implementation experience. Being trained and certified across Microsoft Dynamics 365/CRM, Dynamics Marketing and some of the obvious alternatives, namely Adobe Campaign and ClickDimensions, I will do my best to give you a balanced view of what is happening in the market. I will also share some of the advice given to Vepro's customers who are currently using MDM according to their varied marketing solution requirements and who we now help to prepare their respective MDM migration projects.
Besides Adobe and ClickDimensions, this series will also explore another future contender, Microsoft's Dynamics 365 for Marketing, which will be available for all Microsoft Dynamics 365 customers. As it stands, the app will be released in Spring 2018, and it is also scheduled for a public preview program starting later this year.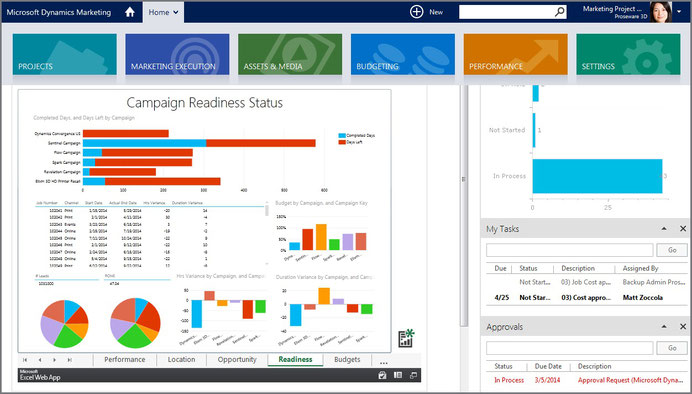 Over time, I will be reviewing the individual candidates' multichannel marketing orchestration, campaign automation and lead nurturing capabilities, but I will also pay attention to some of the other functional areas of current MDM, like digital asset management and media planning, and how these potentially can be substituted. 
Having delivered award-winning, integrated Dynamics Marketing and Dynamics 365/CRM solutions for now almost five years, I feel obliged to share knowledge and offer help to other current MDM owners, finding themselves unable to further benefit from investments made in their current marketing software solution.  
I also appreciate that it may be difficult to select and deploy a suitable MDM substitute at a time when many Marketing and IT departments will already be under pressure preparing their organisations for the imminent Europe-wide General Data Protection Regulations.  
Nevertheless, and for today, let's have a look at the three initial steps of your proposed solution migration journey. Let's also find out how your organisation's data protection program may be able to benefit from your future marketing solution's capabilities.
Welcome to the Pre-planning phase of your migration project.
The first thing to accomplish will be a mutual understanding between IT, Marketing and Sales leadership concerning the following key facts:
Your company's MDM solution will be deactivated on the 15th of May 2018, in less than nine months from today


A substitute for MDM should be tested, selected and purchased no later than by the end of 2017


The new solution should be fully implemented and live by the end of March 2018, six weeks before Dynamics Marketing will be switched off


The picture below illustrates a sample migration process plan, taking into account both the updated MDM end date, as well as the date when the new General Data Protection Regulation (GDPR) will come into force.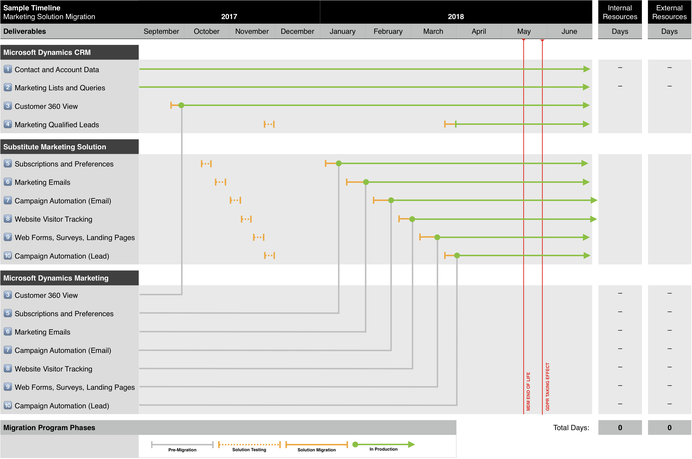 Once the timing constraints are understood, and a project timeline is agreed, you are entering the Requirements gathering phase, and your interdisciplinary project team needs to start formulating answers to the following questions:
Which MDM functionality are we currently using for our marketing communication and customer journey management and which of these features are mission-critical and, therefore, must form part of the replacement solution?


Which software capabilities do we need beyond the feature set currently used in Dynamics Marketing?


Which software integration requirements must be met for seamless marketing and sales automation and master data synchronisation? Is data cleansing required?


Which historical transactional, behavioural and master data do we need to migrate from MDM to the substitute solution? 


Which marketing content like email templates, landing pages and subscription management forms can migrate to, and which ones need to be rebuilt in the new system?


Which legal and regulatory requirements like, for instance, GDPR compliance will the replacement solution have to meet?


Which marketing software solutions, meeting all the required criteria, are available and can be fully implemented on budget and in time?


Is it preferable to deploy an interim solution to satisfy today's needs and mitigate the risk of service interruption while, in parallel, working towards a more long-term enterprise-grade solution?


What internal and external resources will be required to establish all the above before the end of this year and then execute solution implementation, data migration, documentation, testing, end-user training and early life solution support during the first quarter of 2018?
The outcome of this phase will be a business requirements document, which then will form the base of your vendor solution assessment, software implementation and data integration planning.
Further, it will inform important budgetary and resource allocation decisions. 
This is now the Planning phase of your MDM migration project. By now, your project team should have a clear understanding of the functional and technical requirements as described above.
The next step from here can be to develop a Business Process Matrix, which illustrates the mapping of your customer journey communication activities to the required data sources, enabling technology components and marketing team process flows.
Here is a rather complex example of a Business Process Matrix for a multi-step, multichannel marketing campaign framework, but the same principle can apply with greater simplicity for more streamlined or partial marketing process scenarios like, for instance, simple email broadcast, drip or nurture campaigns.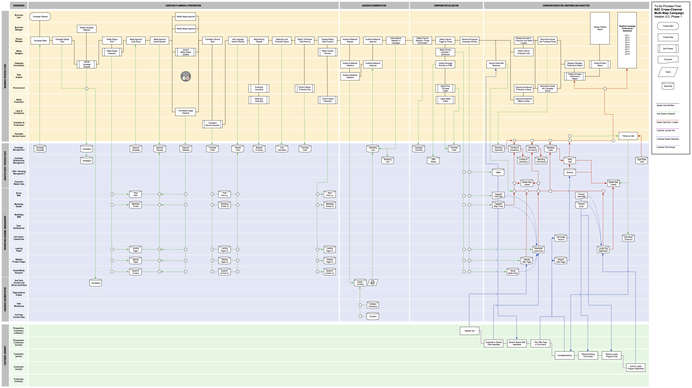 Developing a Business Process Matrix looks like a lot of work, but in my experience, it is the best way of documenting and visualising the multitude of process steps, customer interactions, system dependencies and interconnections within a typically intricate marketing and customer engagement ecosystem.
The Business Process Matrix is also fantastic to get all your process stakeholders on the same page (literally), to jointly discover how their respective areas of responsibility and competence collectively form the 'bigger picture' (figuratively)!
The next parts of this series will include a closer look at the vendor selection process and the currently available candidates (ready or not) to substitute Microsoft Dynamics Marketing. I will also talk about the various areas of marketing solution functionality prevalent in the current MDM software solution, including some expert features like Media Planning and Digital Asset Management, and how the already named, as well as additional vendor's solutions can potentially replace them.
Further, we will be looking into more aspects of the solution migration process, including legacy data migration, for instance, to review how historical marketing interaction data like email opens, clicks, landing page form submissions and even event registrations can easily be synchronised from MDM to Dynamics 365/CRM or to other software solutions.
Finally: Please feel free to contact me if you have any questions or if you need help with your Dynamics Marketing migration or off-boarding project. We have also recently launched our MDM Rapid Migration service and our team will be happy to assist with any part of your marketing solution journey ahead, no matter where you are. Alternatively, please use our below contact form to submit your enquiry, and I will be in touch with you at your earliest convenience.
I hope that you found the first part of my blog series on MDM migration helpful and I shall be looking forward to soon hearing your thoughts and reading your comments!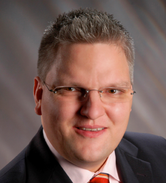 About the Author: Wolfgang von Enckevort
Wolfgang is a customer engagement solution expert with a strong background in marketing and CRM processes and technology. A Microsoft Certified Professional (MCP), knowledge-leader in Microsoft Dynamics marketing and customer engagement solutions and a frequent event speaker, he enables businesses to take full control over the increasing number of communication channels and marketing disciplines required to create tailored and compelling customer experiences.